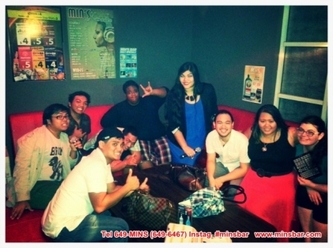 Guam Party Venue | Frequently Asked Questions


1. What kind of Tumon Entertainment Center is Mins Bar?

We are a Classy Karaoke Lounge located in the Heart of Tumon - catering to Local Patrons, Military, & Visitors to our Island.
A safe place to come alone or comfortably bring your family, friends, significant other, for a fun and memorable night. We are a Lounge with a full bar and Private Song Rooms (KTV) too! Mins Bar is a popular Party Venue in Tumon for any celebration. Yes we do have a pool (billiards) table & dart board.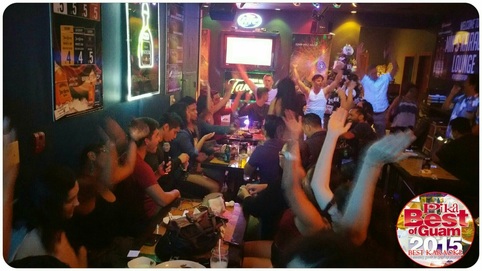 2. Where are you located?

We are located in Lower Tumon at the Intersection of Happy Landing Road & Pale San Vitores Road better known as Hotel Road.
Look Across the Tumon Burger King at the Traffic Light. Building is the "K" Building (between Tumon Sands Plaza & Grand Hotel)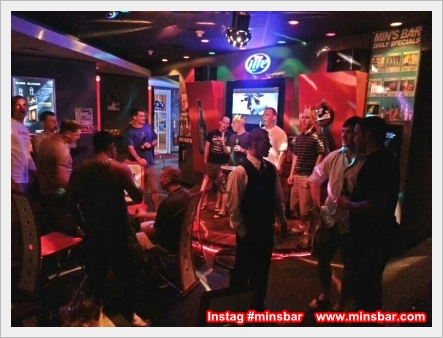 3. Is there Designated Parking for Mins Bar?

Yes, access is Happy Landing Road. Enter Happy Landing Road from Pale San Vitores and make the immediate left turn into Garage Parking.
1st Floor Covered Garage Parking is available for Mins Bar customers. Capacity: 30 cars on the 1st level (includes 2 ADA parking). Parking is also available on the 2nd level when the 1st level is full.
Level 2 parking is the second left entrance way and is directly above the 1st level garage refer to pic below.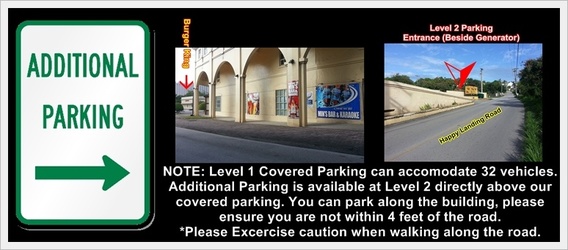 4. Do you provide Pick Up & Drop Off Service?

Yes, within Lower Tumon (between Hilton Hotel & Nikko Hotel) service is available for groups (5 or more). For group service outside of Tumon, service is available to/from Leo Palace Hotel, Naval Station Guam, Guam Commercial Port, & Anderson Air Force Base for a nominal fee. Advanced booking / arrangements required.
For individuals or less than 5 persons, we recommend Call
Taxi Service.
Fee within Upper & Lower Tumon is nominal, usually $7.00 one way.
See Item 3 & 4 for Transportation Service Info within Tumon, Tamuning, Harrmon and Transportation To/From Military Bases: Click Here
http://minsbar.com/-guam-night-life.html
5. What are the age restrictions?

You must be 18 years old to enter Mins Bar area, 21 to purchase alcohol beverages.

Karaoke for under 18: We have *Karaoke available at our adjoining restaurant private rooms. It is known as our Friends and Family Karaoke where minors (under 18) are allowed to accompany their parents or guardian (adult older sibling). So if you're planning a karaoke event or get together with U18 or kids, you may book our restaurant private room. Restrictions are different at the restaurant, so please call for details.
No Outside Food allowed & No Smoking at restaurant area.
6. What is the Maximum Capacity for a Party or Group at Mins Bar?

Maximum Capacity of Mins Bar is 75 Persons (inclusive of Private Rooms)
Private Room #1 can accommodate 15 persons. Private Room #2 can accommodate 10 persons
Our adjoining Dining Area (Restaurant) can accommodate 128 Persons for Parties and/or Events.

7. Does Mins Bar have emergency generator(s)?

Yes,
Wagaya88 Fusion Restaurant
& Mins Bar is connected to a Commercial Generator (200+ KiloWatts) with ATS capable of handling full load activity.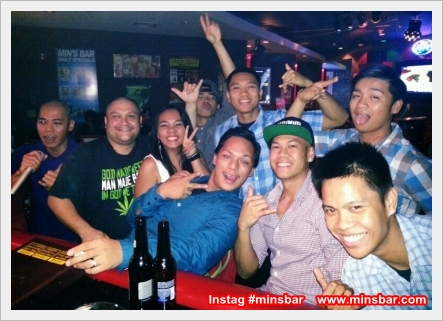 8. Can I have a Private Function and/or use Mins Bar as a Private Venue?

Yes. Mins Bar has hosted many Guam Events. From celebrations, mixers, to cocktail parties, Mins assists to make your party a success.

9. Do you do catering service?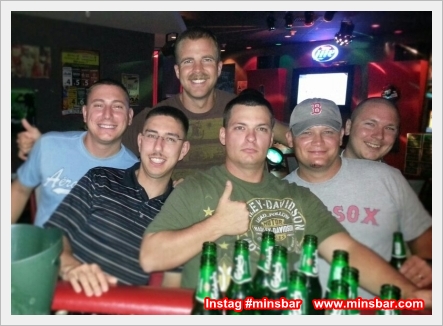 10. Can I have an outside caterer provide food services?

With advance notice and confirmation, yes we can allow it. Absolutely No Outside Drinks of any kind allowed - including soda & water at Mins Bar.

11. Can I move furniture around & decorate to suit my event and purposes?

Yes. You may decorate with props, table clothes, linens, etc...However if powered equipment will be used (lighting, sound, cameras, special effects) it must meet the guidelines of safety & approval of Mins Technical Management before, during, and after installation - 'before' actual use. No permanent installations, nails, anchors, etc... may be used.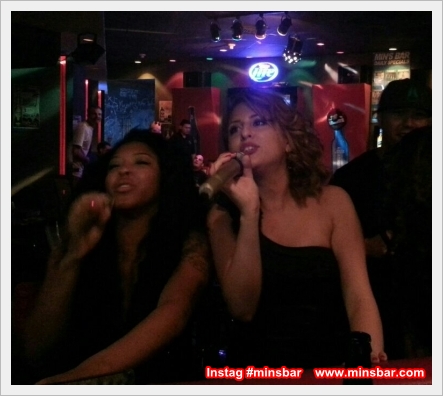 12. Do you provide security guard / parking attendant services?

Yes we can, provided advanced notice is given. A nominal or prevailing industry rate may be assessed.

13. What times can I have my Party at Mins?

We can accommodate Morning to Evening Times. Except between the Hours of 2AM to 9AM. Advanced Booking & Arrangements required for Venue use.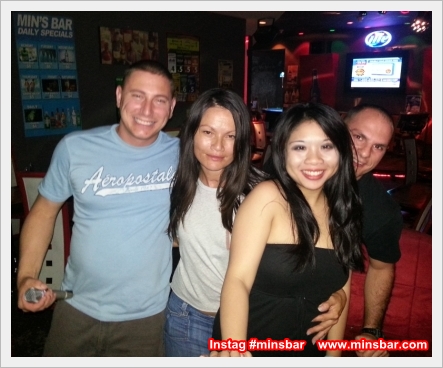 14. How much does it cost to have a Party at Mins?

We have two types of Parties.
A) Private Party - the Party is 'Guest List', only your invited guests. A Minimum [prepaid] Charge (*MC) is assessed and is a consumable credit. Which means drinks consumed is deducted from the *MC until the *MC amount is met. (Below *MC, *MC applies. If over the *MC, the difference to be paid)
B) Joe Public Party - No Venue Charge. Early Start times recommended.
*** Call or Stop By for Info/Details on current Pricing
15. How early can I enter Mins premises to prepare for my event?

Usually an hour and a half (1 1/2) before your event. We want to ensure the success of your party therefore we can accommodate earlier opening times if the physical need arises.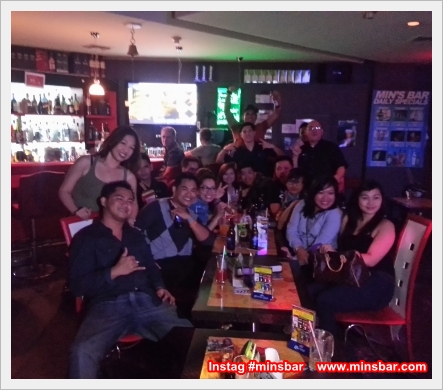 16. May I hire my own DJ and sound / lighting company?

Yes, However (lighting, sound, cameras, special effects) must meet the guidelines of safety & approval of Mins Technical Management before, during, and after installation - 'before' actual use.

17. Do you allow overnight parking?

We want our customers to be safe. If you are leaving your car because you could not drive, then please let us know your car make, color & license plate number prior to leaving your car. So we can notify the other tenants of our commercial building.

© 2010-2015 Mins Bar, All Rights Reserved
Mins Bar Tumon – 1F Suite #102 "K" Building, traffic light Pale San Vitores & Happy Landing Intersect (across Tumon Burger King)
Tel: Day (671) 647-8880, After 7PM (671) 649-6467 Fax: (671) 649-8880 Email:
karaoke@minsbar.com
, minsbar@gmail.com